The Institute: Faculty of Architecture and Planning-AKTU, Primarily a faculty or Dr.APJ Abdul Kalam Technical University Lucknow - [https://aktu.ac.in], located on a 6-acre site, is at a walking distance from the city center of Hazratganj. It started as a part of Government College of Arts & Crafts in 1911 and is one of the oldest in the country. The Institution separated from Government College of Arts and Crafts in 1976, with its new name 'Govt. School of Architecture' which was, later, renamed in 1980 as 'Govt. College of Architecture, Lucknow' (Popularly called GCA, Lucknow) as it acquired the status of the constituent college of Lucknow University..
Till the academic session of 1999-2000 the College, constituting the 'Faculty of Architecture' of Lucknow University, conducted a 5-year degree course leading to the award of a Bachelor's degree in Architecture (B. Arch). With the academic session 2000-2001, as per the decision of the government applied to all other technical institutions of the State, it got affiliated to the newly establed 'U.P. Technical University, Lucknow' for all academic matters.
---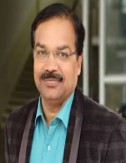 Prof. J.P.Pandey
Vice Chancellor,
Dr. APJAKTU
By the virtue of the blessings of Supreme Power and good wishes of you all, I feel immense pleasure to share that I have taken over the charge of Vice Chancellor of Dr. A.P.J.Abdul Kalam Technical University, U.P., Lucknow."
View More
---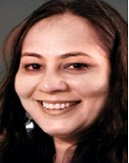 Dr. Vandana Sehgal
Dean and Principal
(FOAP, AKTU)
"Architecture is a usual art and is experienced through all our senses. According to Corbusier, we feel it through "eyes that see, head that turns and
the legs that walk."
View More
---